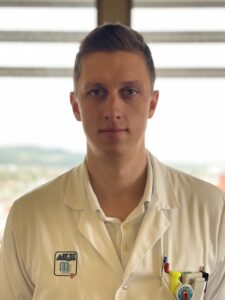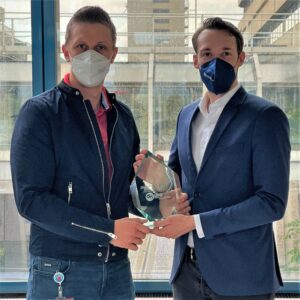 We proudly present the PhD Student of the Month May 2021, Faris Brkic. He is enrolled in the N790 programme "Clinical & Experimental Oncology" and works in the group of Gregor Heiduschka at the Department of Otorhinolaryngology, Head and Neck Surgery.
Faris' thesis project focuses on Human Papilloma Virus (HPV)-positive head and neck carcinoma. This cancer entity represents a significant portion of head and neck tumors with increasing incidence und still not completely understood tumor biology. Risk factors and prognostic markers differ significantly from those of HPV-negative head and neck tumors. Therefore, projects like these contribute to a better understanding of the tumor biology, development of better therapy regimens and eventually improved outcome of patients with this type of malignancy.
For his PhD project, Faris received a research grant from the Medical-Scientific Fund of the Mayor of Vienna. His research activities have already led to numerous publications as first author, amongst these his most recent publication related to the thesis project which was published in the "Journal of Cranio-Maxillofacial Surgery". Notably, Faris does also research in the field of otologic surgery and his most recent paper from this area was published in "PLoS One".