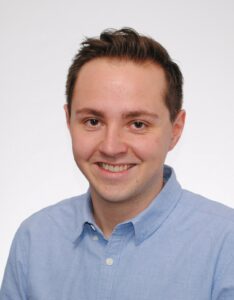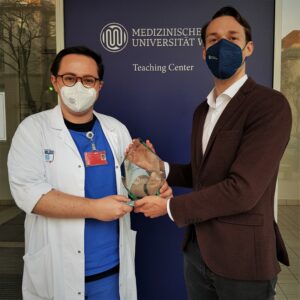 With great pleasure, we present the PhD Student of the Month for January 2022, Dino Mehic. He is enrolled in the N094 programme "Vascular Biology" and works under the supervision of Ingrid Pabinger and Johanna Gebhart at the Division of Hematology and Hemostaseology, Department of Medicine I.
Dino's research activities focus on the field of hereditary bleeding disorders, where he investigates platelet function defects, Von Willebrand disease, immune thrombocytopenia and bleeding of unknown cause. In particular, his thesis project deals with the impact of the fibrinolytic system, natural anticoagulants and the role of the ABO blood group system in bleeding patients. The project aims to shed light upon underlying pathological mechanism in order to provide better counseling and personalized treatment of patients with a mild-to-moderate bleeding tendency.
Dino's research activities have already led to several publications in peer-reviewed scientific journals, amongst these first author publications in "Haemophilia", "Research and Practice in Thrombosis and Haemostasis" and the top-ranked journal "Blood Advances". Furthermore, he received the "Mary Rodes Gibson Memorial Award in Hemostasis and Thrombosis" (American Society of Hematology – ASH, 2020) and the "Hans Egli research scholarship" (Society for thrombosis and hemostasis research – GTH, 2020).