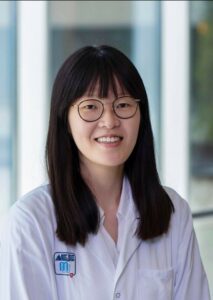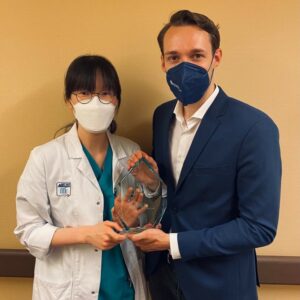 With great pleasure, we present the PhD Student of the Month for April 2021, Anna Cho. She is enrolled in the N790 programme "Clinical Neuroscience" (CLINS) and works in the research group of Josa Frischer at the Department of Neurosurgery.
Anna's research focuses on brain metastases. These are the most common intracranial tumors and occur in up to 40% of all oncological patients. The aim of Anna's thesis project is to evaluate the clinical outcome in brain metastases patients treated with a new therapy method, the combination of Gamma Knife Radiosurgery and immunotherapy or targeted therapy. The prospective study design will allow to obtain exact details on type, dosage, timing, and treatment duration. Therefore, results of Anna's research might help to improve the management of brain metastases which is of utmost importance due to the constantly increasing number of patients.
Anna's research efforts have already led to various publications in peer-reviewed scientific journals, amongst these a publication as first author in the top-ranked journal "Cancers".